About Us

Special Olympics is a movement built on inclusion, where every person is accepted and welcomed, regardless of ability or disability. We are helping make the world a better, healthier, and more joyful place through the power of sport.

Stay in Touch

Get the latest updates from Special Olympics Tennessee sent right to your inbox!

Special Olympics Tennessee (SOTN) offers sports training and competition in 17 Olympic style sports to children and adults with intellectual disabilities. Individuals eight years old and up can compete in local and state competitions. The Young Athletes program is available for children with and without intellectual disabilities, ages 2-7.

Special Olympics Tennessee would not exist today and could not have been created without the time, energy, and dedication of thousands of volunteers.

Our reach extends beyond the playing field! Sport, health, and education programming enriches the lives of more than 18,000 participating athletes.
Make a Difference
Please donate and help us get one more athlete onto the playing field.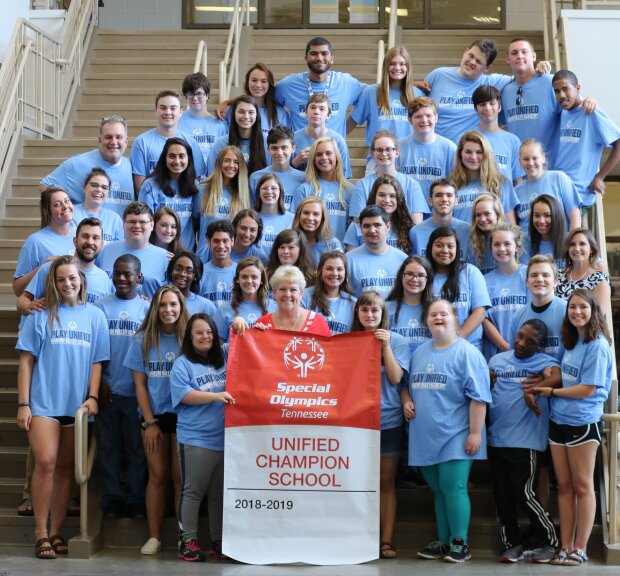 The Special Olympics Unified Champion Schools program is aimed at promoting social inclusion through intentionally planned and implemented activities affecting systems-wide change.
Special Olympics Tennessee
Our reach extends across Tennessee and brings sport, health and education programs to individuals with intellectual disabilities.
A Special Thanks to Our Sponsors